Pittsburgh's premier youth volleyball training program.
12-Time KRVA Region Champions (2009 - 17O, 2011 - 17O, 15O & 14C, 2012 - 16O & 14O, 2013 - 17C & 14C, 2014 - 16C & 14C, 2016 - 16O & 15O)
5-Time USAV National Qualifier (2008 - 18s, 2009 - 18s & 17s, 2010 - 16s, 2011-17s)


---
P3R Sand: Registration Now Open Pittsburgh's ONLY Sand Volleyball Club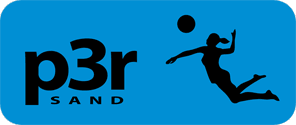 Registration is now open P3R Sand. Pittsburgh's first and ONLY sand volleyball club. Grab your partner and register now as space is limited and first come first serve.
Visit the P3R Sand page for more info and to register.

Click HERE for more P3R Sand Info and for Registration!!!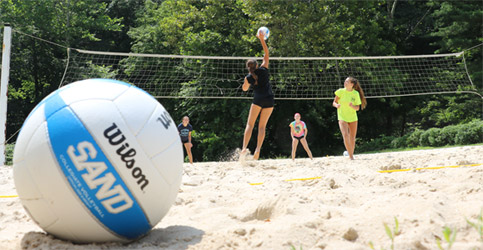 ---
Summer Camp: Registration Now Open For Our 9th Annual Summer Skills Camp

Registration is now open for the 9th Annual P3R Summer Camp. Register now to secure your spot. Visit the Summer Camps page for more info and to register.


9th Annual P3R Skills Camp
When:

Tuesday 6/21 through Thursday 6/23
9:30am-3:00pm (Lunch Break 12:30-1:30pm)
Where:

Southpointe Courthouse
281 Georgetown Road
Canonsburg, PA 15317
Cost:


$215 Before June 15 deadline
$240 after deadline
*-$25 discount for 2016 P3R club players
Click HERE for more Camp Info and for Registration!!!
---
World Autism Awareness Day: Wear Blue Saturday 4/2 in York & Everywhere




In a cause that is close to the heart of the P3R family, we will be celebrating World Autism Awareness Day this Saturday, April 2 and are encouraging our teams in York this weekend, as well as the coaches, parents and families, to wear BLUE. Need some blue gear? Our supply of blue P3R t-shirts will be available for purchase at tonight's skills clinic and practices as well as in York on Friday night & Saturday. Get your t-shirt for $15 or combo that with a P3R car magnet for $20. Help us "Light It Up Blue"!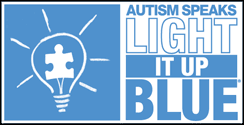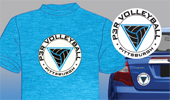 ---
Payments: Reminder FINAL Installment Payments Due 3/31

The 4th & FINAL Installment payment is due by Thursday 3/31. Please make sure your payment is prompt to not interrupt service. Players with an overdue balance will be removed from tournament rosters or may be unable to practice until paid. Please get the checks in the mail today. Mail checks made out to P3R Volleyball to P3R Volleyball, P.O. Box 23183, Pittsburgh, PA 15222-6183. The amounts due for each team is below. You can view a complete breakdown of the payments and fees HERE

Email accounts@p3rvbc.com for balance inquiries.


| | |
| --- | --- |
| Team | Installment |
| 17 Platinum | $525 |
| 17 Warhol | $425 |
| 16 Platinum | $525 |
| 16th Warhol | $425 |
| 15 Platinum | $525 |
| 15 Warhol | $425 |
| 14 Platinum | $425 |
| 14 Smithfield | $300 |
| 14 Clemente | $300 |
| 13 Hot Metal | $300 |
---
February Results: Tournament Schedule in Full Swing

The P3R tournament season is in full swing and we had our teams this month competing in Washington, DC and right here in the Pittsburgh area.

Seven of our teams went to Washington, DC for the Capitol Hill Classic and on Day 1, P3R had a successful day going 16-5 with ALL teams advancing to the top divisions. Five teams went on to finish in the Silver Bracket and the 14 Platinum team finished in the Gold Bracket quarterfinals for a 5th Place finish.

Check out all the Capitol Hill Classic results here: tinyurl.com/P3RCapitolHill16





At the end of the month, the 16s and 14s teams kicked off P3R's own Best of the 'Burgh tournaments. 16 Platinum and 16th Street finished 2nd and 5th respectively. 14 Platinum took 3rd Place while 14 Smithfield won the Silver Bracket. The 17s, 15s & 13s take on the Best of the 'Burgh tournaments this weekend. Good luck!

---
Steel City Freeze: P3R fully participates in 1st ever JVA Steel City Freeze

The first JVA Steel City Freeze was a huge success with many teams and ALL the P3R teams playing right in our town. It was great to see all of our teams compete under one roof and look forward to it again next year. Check out P3R's results here: tinyurl.com/P3RSteelCityFreeze16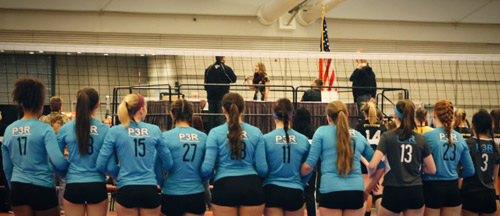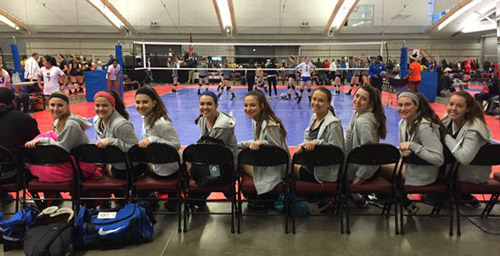 ---
MLK Kickoff Classic: Sucessful First Tournament Weekend for P3R

A great finish at the MLK Kickoff Classic in Lancaster and York. P3R 16 Platinum and 17 Warhol finished in 3rd Place in the Gold Bracket, 17 Platinum and 15 Platinum finished in 5th. P3R 14 Platinum, 16th Street and 15 Liberty made it to the Silver Brackets finishing on tough 3rd-set losses. Check out the results below:

Lancaster: tinyurl.com/P3RMLKLancaster16
York: tinyurl.com/P3RMLKYork16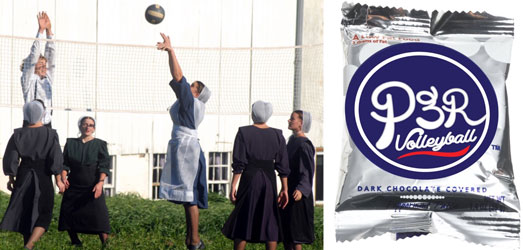 ---
P3R Platinum: P3R Announces Top Age Group Coaches in new Program

P3R is announcing our top coaches in our new P3R Platinum program. The Platinum coaches will be the coaches of our top teams in our 14-17 programs as well as be the lead coach for each age group. With the new P3R Platinum program, we are looking to consistantly develop our top players using our standardized coaching techniques and fundamentals to build stronger players to compete on the national level and for years to come.

2016 P3R Platinum Coaches

P3R 14 Platinum
Alex Hinsey
Head Coach
Upper St. Clair HS
P3R 15 Platinum
Kellen Petrone
Director of Volleyball Operations
University of Pittsburgh
P3R 16 Platinum
Jason Ferri
Head Coach
Chartiers Valley HS
P3R 17 Platinum
Korin Wengryn
Assistant Coach
Washington & Jefferson College
---
FAQ: Questions Frequently Asked and Some Answers
We have received many emails and calls over the past few months about our club. Here are some of the most frequent and some answers:


Q: When are you having tryouts? How do I sign up?
A: Tryouts begin in November. Tryout information is posted above.
Q: How much does it cost to play this year?
A: The final tuition amounts will be set as we get closer to tryouts. Factors such as facility rental, equipment fees, uniforms, coaches fees & costs, tournament fees, and team size go into calculating the final tuition amount. However, you can view last year's tuition amount and fees HERE.
Q: When do teams practice? how often? and where?
A: Teams will practice typically 2-3 times per week. 15s-18 & Under teams will practice up to 3 times per week, usually 2 weeknight practices and one weekend practice. Ages 14 & Under will typically practice up to 2 times per week. Practice schedules are set after teams are formed to better coordinate schedules. All practices will be held at out new home, the Southpointe Courthouse.
Q: How many tournaments do they play and and where are they?
A: Our 15s-18s will play in 7 or 8 tournaments, 14s & 13s play in 5 or 6 tournaments, and our 12s and 11s will play 3 or 4. Our top skilled teams will compete to go to the USAV National tournament in an open division which includes 1 or 2 national qualifiers, a few showcase tournaments, as well as the necessary required tournaments to be eligible for the KRVA Bid and Region Championships. Travel costs for these teams is higher but offers the most exposure for these teams against tougher competition. We try to not put a team in a competition level that they cannot compete.

Our other teams will play a more localized tournament schedule with most tournaments within a 2 hour drive to cut down on the need for a hotel. Most of these tournaments will be a one-day event with maybe a 2-day event or with a one-night stay the night before. We try to put teams in tournaments with similar competition. Your tuition is for volleyball training and practice, therefore playing time is not necessarily equal and not guaranteed. We use tournaments to emphasize team success and to perform at their best within competition.
Q: What sets your club apart from the other clubs?
A: We encourage parents to do their research before committing to a club. There are many area clubs that offer very similar experiences and we encourage players to join a club to continue playing in the off season. However, our priority is to create a positive, enjoyable and rewarding experience, all while being trained by some of the best and experienced volleyball coaches in the area.

We also have a strong track record in the last 8 years of developing a high percentage of collegiate players. We feel that we provide the best opportunities as well as the best training for our players to continue their careers beyond high school. With the experienced and connected college coaches on our staff, our priority is to assist our athletes in earning spots of college rosters as well as potentially earning scholarships. We have player's skills tape. We will also create a player profile page and link to market the athlete to college coaches at no extra charge upon request. And we also work with college coaches to help them find the athletes that are fits for their program. We help link our athletes to scholarship programs. This is a unique and exclusive ammenity that only P3R offers. Overall, time and time again, we've gotten rave reviews from our players and parents about the times they had with P3R. Talk to a former player or parent about their experiences to get the real feedback about a club.
---
Summer Camp: Sold Out 8th Annual Camp another success



What a great time this summer for our 8th annual P3R Summer Camp. Another camp this year was full of lots of fun and lots of volleyball instruction and learning. Thanks to all of our campers and staff for another successful camp and we look forward to another great one next summer.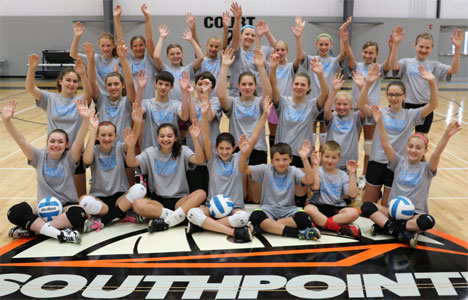 ---
Southpointe Courthouse: Our "brand new" practice facility is open!!!





Finally! We have a permanent home! Our new facility, the Southpointe Courthouse, is open and ready for P3R to begin a new era. A big milestone in the history our club. The brand new, state-of-the-art hardwood court facility is located a few minutes off I-79 and US-19 with plenty of parking. The address is:


Southpointe Courthouse
281 Georgetown Road
Canonsburg, PA 15317
Google Maps

Practices at the Courthouse will begin immediately and the practice schedules are posted for the rest of March on the "Calendar" page.

---
Follow Us: P3R Updates on Facebook, Twitter & Instagram
Did you know that you can follow us on Facebook and Twitter? Become a fan of P3R Volleyball on Facebook and you'll get updates on practices and events, upload photos or create discussions with other club members. Also, follow us on Twitter with live updates through our widget to the right, or follow us on your account on your phone for instant updates.

Become a Facebook fan by clicking HERE!
Follow us on Twitter at: twitter.com/p3rvbc
Follow us on Instagram at: instagram.com/p3rvbc