| | |
| --- | --- |
| | |
| | |
| | |
| | Teams |
| | - |
| | - |
| | - |
| | - |
| | - |
| | - |
| | - |
| | - |
| | - 14 Clemente |
| | - |
| | |
| | |
| | |
| | |
| | |
| | |
| | |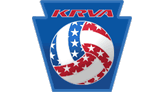 ©2016 P3R VBC
Tournament Schedule | Roster | Player Profiles | Coach
P3R 14 Clemente
Roberto Clemente Bridge
www.wikipedia.org/wiki/Roberto_Clemente_Bridge
The Roberto Clemente Bridge, also known as the Sixth Street Bridge, spans the Allegheny River in downtown Pittsburgh, Pennsylvania, United States. Named for the Pittsburgh Pirates baseball player Roberto Clemente, it is one of three parallel bridges called The Three Sisters. The Three Sisters are self-anchored suspension bridges and are significant because they are the only trio of nearly identical bridges as well as the first self-anchored suspension spans built in the United States.
Tournament Schedule
P3R 14 Clemente - 2016 Tournament Schedule
Day
Month
Date
Tournament
Location
City
Info
Directions
Sat-Sun
January
30-31
JVA Steel City Freeze
David L. Lawrence Convention Center
Pittsburgh, PA
JVA
DLCC
Sun
February
21
Seton Hill Tournament
Sullivan Gymnasium
Greensburg, PA
KRVA
SHU
Sun
February
28
Best of the 'Burgh
Court Time Sports Center
Elizabeth, PA
KRVA
CTSC
Sun
March
20
Westmoreland Elite Tourn.
Murrysville Sportzone
Murrysville, PA
KRVA
MSZ
Sat
April
16
Cal U Tournament
Hamer Hall Gymnasium
California, PA
OVR
CUP
Sat-Sun
Apr-May
30-1
KRVA Club Regionals
PA Farm Show Complex
Harrisburg, PA
KRVA
PFSC
Tournament Results
Games
Matches
Finish
Tournament
P3R
Opp
P3R
Opp
Place
JVA Steel City Freeze
0
10
0
5
12th/12
Seton Hill Tournament
Best of the 'Burgh
0
10
0
5
8th/9
Westmoreland Elite Tourn.
Cal U Tournament
KRVA Club Championship
---
Roster
P3R 14 Clemente - 2016 Roster
#
Name
Grade
Height
Position
School
15
8
5-5
OH
St. Louise de Marillac
20
8
5-0
L/DS
Canonsburg MS (Canon-Mac)
12
8
5-3
Bridge Street MS
22
7
5-5
MH/OH
St. Louise de Marillac
13
8
5-5
OH
Peters Township
57
8
5-5
Fort Couch MS (USC)
28
8
5-8
MH
Sterrett MS (Pittsburgh)
18
7
5-3
L/DS
Mellon MS (Mt. Lebanon)
21
8
5-5
Fort Couch MS (USC)
Head Coach
---
Player Profiles
---
14 Clemente Coach